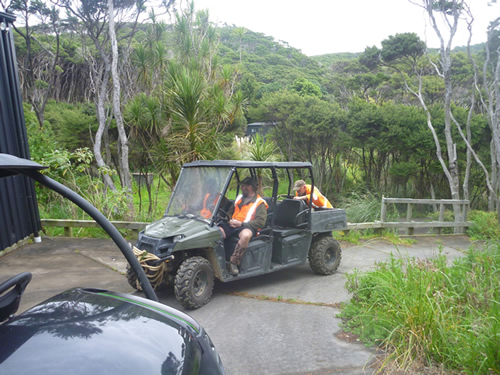 HUNTING OPERATIONS
All personnel have very strong professional hunting backgrounds including work for NZ Forest Service, Department of Conservation and the commercial game recovery industry. Their experience covers all types of feral animal work across New Zealand.
WACNZ personnel have extensive experience and regular training in safe aerial helicopter use including aerial hunting techniques, carcass recovery, live capture and search & destroy operations on deer, pigs, goats and feral cattle. All such operations are carried out within the framework of established safety plans, tailored for each operation.
WACNZ has aligned itself with two reputable helicopter companies whose staff are experienced ex deer recovery/deer capture pilots familiar with both piston engine and turbine powered helicopters. Other helicopter companies may be engaged as required.
WACNZ has specialized in the control of Rabbits and Wallabies for Local authorities (District Councils) and NGO's (Trusts). These sensitive operations are all night hunting using thermal imaging hand held and rifle mounted units.
These areas include:
Cemeteries
Sports grounds
Camp grounds
Parks
Urban lifestyle blocks
Town Water Supplies
COMPANY PERSONNEL
The company owner has worked in wild animal control since the early 1970's, having originally been employed as a deer culler by the NZ Forest Service and later managing large scale government wild animal control operations before moving to private sector game meat recovery, live deer capture, possum fur recovery and contract hunting operations aimed at protecting biodiversity, agricultural production, animal health and plantation forestry.
Our hunters are knowledgeable, licensed operators with substantial previous experience undertaking performance-based pest control contracts for TB free, regional councils, DOC, forestry companies, conservation/land management collectives and NGO's.
The company maintains four to seven hunters in the North Island and three in the South Island who are based in Haast and Christchurch with proven indicator/bailer dogs on goat control, but with other work commitments the number of staff may vary.
EQUIPMENT/PLANT
Field Equipment:
Three full camping equipment sets which includes large, medium and small tents, cookers, stretchers and all other camp equipment for extended periods in remote locations flyable by helicopter.
Vehicle Type:
Toyota extra cab 4×4
Toyota dual cab 79 series
Toyota RAV 4wd
Ford Ranger double cab 4wd
Nissan 4wd
4 Trailers
1 Quad
2 UTV's
Safety Equipment:
Full range of safety equipment for both ground and aerial hunting operations.
Rifles:
Full range of rifles/shotguns (includes P endorsement semi-automatic) and equipment for pest control for both ground and aerial operations.
All rifles for ground hunting are suppressed for Health and Safety and to reduce noise pollution. Four thermal imaging units.
Radios:
Set of VHF radio for each operator
Six UHF radio's with DoC repeater channels.
GPS's and PLB's:
Garmin Rino 750, 62s, 62sc and 64 and Dog tracking units.
All hunters have a PLB.
Track cutting Gear:
335 XP Husqvarna chainsaw
335 XP Husqvarna chainsaw
394 XP Husqvarna chainsaw
357 XP Husqvarna chainsaw
342R Husqvarna Brush cutter
352 Husqvarna Brush cutter
Slashers and loppers
Office equipment:
Computer, printer, scanner, digital cameras.
WACNZ 2007 LTD is in the position to purchase any equipment required for contracts.