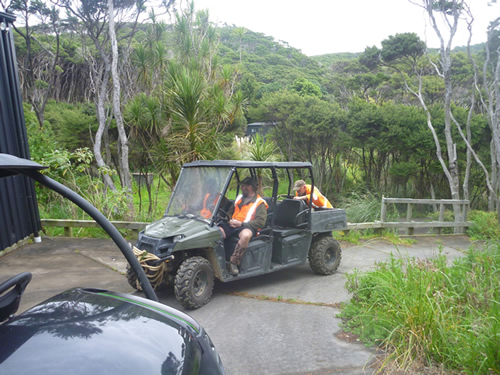 COMPANY PERSONNEL
The principal of the company has worked in wild animal control since the early 1970's, having previously been employed by the NZFS as a deer culler and has been involved in the wild animal control business for more than 35 years. I have extensive experience in wild animal control including venison recovery and live deer capture, possum trapping, skin and fur recovery.
Our hunters are knowledgeable operators and have previous experience with performance based pest control contracts with Animal Health Board, Regional Councils, DoC and Forestry Companies.
The company has four to seven hunters available using indicating /bailer dogs.  BUT with other work commitments the number may vary.
EQUIPMENT/PLANT
Field Equipment:
Three full camping equipment sets which includes large, medium and small tents, cookers, stretchers and all other equipment camp for extended periods in remote locations.
Vehicle Type:
Toyota extra cab 4×4

Ford double cab 4×4

Toyota Rav 4wd

Ford Ranger  double cab 4wd

Nissan 4wd

2 Trailers

2 Quads

1 bush truck (Suzuki)

Safety Equipment:
Full range of safety equipment for both ground and aerial hunting operations.
Rifles:
Full range of rifles/shotguns (includes semi-automatic) and equipment for pest control for both ground and aerial operations.

All rifles for ground hunting are suppressed for Health and Safety and to reduce noise pollution. Three thermal imaging units.

Radios:
Set of VHF radio's for each operator

Six UHF radio's with DoC repeater channels. Two SSB radios.

GPS's and PLB's:
Garmin 60Csx, 62s ,62scand64.

All hunters have a PLB.

Track cutting Gear:
335 XP Husqvarna chainsaw

335 XP Husqvarna chainsaw

394 XP Husqvarna chainsaw

357 XP Husqvarna chainsaw

342R Husqvarna Brush cutter

352 Husqvarna Brush cutter

Slashers and loppers

Office equipment:
Computer, printer, scanner, digital cameras.
WACNZ 2007 LTD is in the position to purchase any equipment required for contracts.